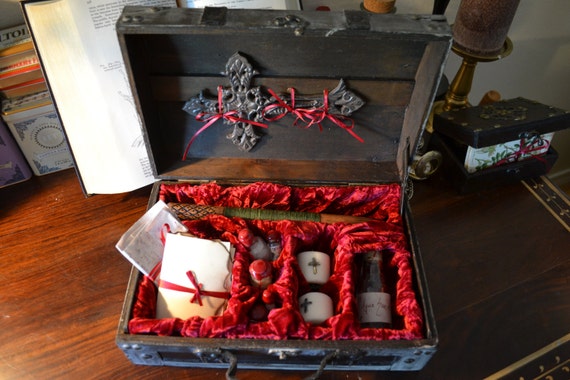 It's remotely possible that I'm selling vampire-slaying kits on Etsy.
I have no idea what people would actually do with them, but they do look awfully snazzy propped open on a bookshelf or cabinet of curiosities. At the very least, they're sure to inspire conversation.
Custom orders available upon request!